European Solidarity Corps Aleksandra iz Rusije II
What are your thoughts about Slovenia now after a few months?
My thoughts about Slovenia didn't change. I still really like this country, but after the situation with quarantine, I feel that Slovenia is like my second home, because I did not only go through good times, but also some difficult situations.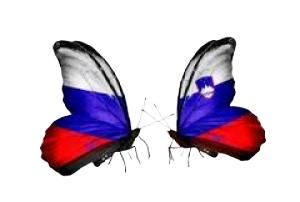 In Slovenia during March, we celebrated Womens Day and Mothers Day. Do you also mark these two days in Russia? What do you usually do on this day?
Yes, we also have these holidays in Russia, but 8th of March or Womens Day is more popular and we also congratulate mothers on this day. I can say that for Russian people, this holiday is more important and we have many events during this day.
Did you have a chance to get to know the heritage and celebration of Easter in Slovenia? What did you do?
On the day of Slovenian Easter, I was a guest at the family of my coordinator and we baked traditional cake called "Potica", which is considered a queen of desserts in this festive time in Slovenia. We also prepared food for Easter breakfast one day before. On Sunday morning, we had big Easter breakfast.
How do you celebrate Easter in Russia with your family?
In Russia, we celebrate Easter one week later and we bake traditional Easter cake called "Kulich", I also visit my grandmother. We also color eggs in different bright colors and after that, we have a fight with the eggs to see, which one is the strongest.
How do you stay active during the time of quarantine?
I try to walk a lot around the mansion, go biking in the nature and do sport exercises every day. I became involved in working with horses. Taking care of them, brushing them and my big wish also came true - I learned how to ride a horse. The host organization and the mansion have been connected with horse heritage for a long time. Therefore, it was also nice to discover this part of heritage.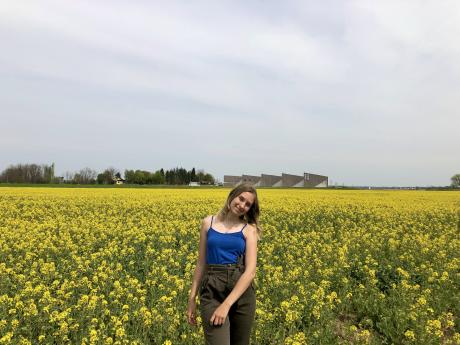 What are you doing during quarantine? What are your tasks now?
I am watching series, reading books, singing and dancing. I have some online work, I'm taking pictures of the mansion and nature for Instagram of the host organization, I also help out with the horses. Even during quarantine, my organization still needs to take care of the horses and do everything that is connected with them.
What would you like to share with other volunteers and youngsters?
As I have already mentioned before, ESC volunteering means spending an amazing time somewhere. Even quarantine can't make it bad, because everything depends on you and you can do whatever you want. You have to take initiative, be active in your project and in the end, you will be able to see how fast the time passes and how cool it was.